Being elected to law review often starts with a period of elation - "I'm now a member of a prestigious editorial board!" - followed by a period of uncertainty - "But I've never done this before…what do I need to know?".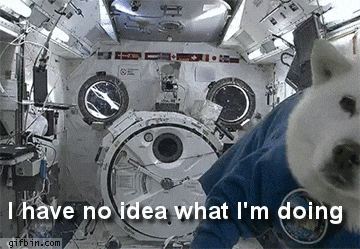 We assure you, this is totally normal! No one comes into law review as an expert, and that's actually a beautiful thing. It means every time a board transition occurs, a journal is exposed to fresh perspectives and opportunities for improvement. The challenge you face is getting quickly acquainted with your law review's internal processes, and then understanding what law review best practices your team may or may not already be following. Spoiler! - a lot of law reviews are falling prey to common pitfalls.
Ready to start identifying ways your editorial team can leave its mark on your law review - from streamlining your article selection process to attracting higher quality submissions, and more? Let's get started!
Set goals for your law review based on past performance
As the new law review board, it's up to your team to identify areas where the publication could use some work and set goals to address them.
You'll likely receive some sort of training from your outgoing law review board whether it be process documentation, a transition meeting, or both. If your law review uses Scholastica, we're also glad to help get you onboarded. We offer free consultations to all law review boards to help you get to know your way around Scholastica and identify how to best streamline your article selection workflow using our software. Take advantage of all the training opportunities available to you! During the training process, if you don't have one already, make a quick outline of your workflows. Here's a free template from Scholastica's Law Review Starter Kit that you can use to outline your article selection process. As in this template, when you're done outlining your article selection workflow and any other internal processes, start a section on improvements that could be made. Work with your team to determine which improvements to focus on and turn those into goals. We recommend setting a max of 1 or 2 process goals. You'll be more focused and effective with fewer goals.
Some common goals we see law reviews make involve:
Speeding up article selection
Increasing submission volume
Organizing a better symposium
All of these are totally valid goals, but they all have one thing in common that's a major pitfall for many law reviews. Any idea what it is?…
They're really broad!
The best goals are ones that account for current performance and aim to make quantitative changes. That means getting specific. To do this, take your broad goals and turn them into something more actionable. For example, rather than saying you want to select articles "faster," set a goal to make all article decisions within a certain number of days. Next pinpoint 1-3 steps you'll take that are targeted towards achieving your specific, measurable goal. To review submissions faster you might note areas of your process you will automate, determine if and where too many or too few editors are involved with each article, and find ways to standardize review like creating a grading rubric.
If you're using Scholastica, don't be afraid to ask us about your goals. We're happy to jump in and show how we can help.
The key to your success is prompt author communication
Did you read this section header? Can you please read it again?! This is the most crucial piece of advice that every law review should follow, yet so many fail follow it! Things get crazy during submission season, and trying to juggle school, work, and filling a volume in time isn't easy - we get this. And we get that, as a result, law reviews can sometimes fall behind in author communication. But we are here to tell you that ignoring inquiries from your authors is a big mistake. We encourage your law review to make a pledge to put author communication above all else.
There are 3 main communication categories you'll need to keep in mind:
Acceptance letters
Rejection letters
Submission status updates
After reviewing the list above you're likely feeling pretty good about number 1. Most law reviews are quick to send acceptance letters because they want to secure the best articles before another journal gets the chance. Numbers 2 and 3 might not be so certain though.
In our experience, many law reviews are notorious for not sending rejection letters. This can be because editors don't want to hurt authors' feelings or because they feel they're too busy to send rejections. With regard to author feelings, the reality is authors will thank you for sending rejections. Think about it - when you were applying to law schools, would you rather have heard nothing at all than receive a rejection letter from the places you didn't get into? - we think not. Onto the second issue - lack of time - we promise you won't need to devote a whole day to sending rejections or even a whole hour. With Scholastica, you can easily send multiple rejection letters at once. Just write up a rejection letter template, select the manuscripts you want to reject, and use our quick reject feature to notify all the authors at once. Sending rejections sounds tough, but it's an easy and effective way to stay respectful to your authors and increase the odds that they'll submit to your law review again in the future.
Now that we've tackled rejections, let's talk about sending submission season status updates. Status updates include:
Confirmation of receipt
Response to expedite request
Notification of board review
These are all courtesy emails that, if sent regularly, will set your law review apart from the rest as a more professional publication to submit to and work with. We know it can be difficult to carve out time to send these types of emails - but just think about how much time you'll save by proactively addressing author concerns rather than having to personally field individual inquiries. To make sending submission status updates a whole lot easier, be sure to draft status update email templates, like these that you can easily reuse.
Innovation is your friend
We understand that most school's law reviews are time-honored publications with traditions that boards will want to keep in place. But, that doesn't mean you should rule out innovation. We live in a digital world and it's important that your law review keeps up with the times by offering authors an engaging online reading experience and taking advantage of all the digital promotion opportunities available (often for free!). Harkening back to our advice on process goals, you'll want to approach innovation iteratively and with actionable steps. If you start out with a blanket statement, like "we want to completely redesign our online presence" you're likely to experience some tensions trying to figure out where to get started. Rather, pick a specific area you'd like to innovate and set specific goals to hit.
Some innovation ideas you may want to consider are:
Whatever innovation you choose to focus on, just be sure to stick to it. Things like journal blogs and podcasts can take time to get off the ground, so be sure to stay focused. Authors will eventually begin to take notice of such innovations and their value add will make your law review stand out from the pack.
There you have our top 3 pieces of advice for new law review editors. Did any of these surprise you? Do you have new goals in mind for 2017 article selection? We'd love to hear about it. Post your thoughts in the comments section or tweet them to us at @scholasticahq.com.